What the Big 12 Preseason Picks Mean for Oklahoma State's Year
While you're here, we'd like you to consider subscribing to Pistols Firing and becoming a PFB+ member. It's a big ask from us to you, but it also comes with a load of benefits like ad-free browsing (ads stink!), access to our premium room in The Chamber and monthly giveaways.The other thing it does is help stabilize our business into the future. As it turns out, sending folks on the road to cover games and provide 24/7 Pokes coverage like the excellent article you just read costs money. Because of our subscribers, we've been able to improve our work and provide the best OSU news and community anywhere online. Help us keep that up. The obvious answer to the question insinuated in the headline is: nothing. OSU has two new quarterbacks, an indoctrinated defensive coordinator, a new offensive coordinator, potential pros at RB and WR who were not potential pros this time last year and a head coach who seems rejuvenated (at worst) for 2019.How could a bunch of media members sort through 10 of the above scenarios and possibly pick how the Big 12 is going to finish? Well, they can't. In the past two seasons, of the 20 picks the media (including us) has made, only five have been correct. OU to win the league in 2017 and 2018, Kansas to finish last both years and Texas Tech to finish 8th in 2017. That's it.Still, it's fun to look at the traditionally underrated and overrated teams and where OSU fits into it all. The Pokes, if you need a refresher, were selected to place 5th in the Big 12 this season.I looked at the data going back to 2012, the first year West Virginia and TCU were in the league. Again — like my incredibly controversial stance on Chick-fil-A — being overrated doesn't mean you're bad, it's just that you're not as good as a certain group of folks thought you would be. Note: I used CFB Reference for order of finish (which, like everything in CFB, can be disputed!)Five UnderratedIowa State: -1.0 (media whiffs by ranking ISU one spot too low on average)Kansas State: -0.7Baylor: -0.6Kansas: -0.1Texas Tech: -0.1Incredible deal for Kansas, which has been picked last every year but in 2014 finished 9th and thus is underrated because THIS IS WHAT THE DATA TELLS US!Five OverratedTexas (shocker): 0.9 (media whiffs by ranking UT one spot too high on average)TCU: 0.7 (Cult of GP)Oklahoma State: 0.6 ¯\_(ツ)_/¯OU: 0.3West Virginia: 0.1All things considered, you'd rather be in this group, right? OSU has been picked, on average, to finish 3.4 in the league and has finished, on average, 4.0. Would you prefer to be slightly overrated like that or wildly underrated like Iowa State and finish 7.6 on average when you were picked 8.6? Would you rather be OU or Kansas State?I should also note that in the last seven years (from 2012-2018) no team other than OU has been picked as high as OSU on average. OU has been picked 1.4, OSU has been picked 3.4. Next closest is TCU at 3.7.Four Big Misses2012 WVU: Picked 2nd, finished 8th2014 TCU: Picked 7th, won league2012 KSU: Picked 6th, won league2017 Iowa State: Picked 9th, finished 4thThese are the only four instances since 2012 when a team has been picked more than four spots different than where it finished (and two came in the first year of the new league). To put that 2014 TCU thing in perspective, by the way, Texas Tech was picked to finish 7th in the league this year. What TCU did in 2014 would be like Tech sharing the title with Texas this season. What West Virginia did in 2012 would be like Texas finishing 8th this season.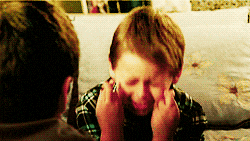 Oklahoma State History2019 OSU: Picked 5th, ?2018 OSU: Picked 5th, finished 7th2017 OSU: Picked 2nd, finished 3rd2016 OSU: Picked 3rd, finished 2nd2015 OSU: Picked 4th, finished 2nd2014 OSU: Picked 5th, finished 7th2013 OSU: Picked 1st, finished 3rd2012 OSU: Picked 4th, finished 4thA mixed bag. They've been picked higher than they finished four times (including the last two years), lower than they finished twice and right where they finished once.Again, all of this is an inexact science that is fun to discuss at the beginning of August and enjoyable to reference when Texas is 4-4 in the middle of October. As for OSU, it feels like a 2012-type year in which they bookend a 0-variance year with another one to end the decade.